What makes Coastal Curved Glass different is the fact that we'll take the time to work with you throughout the design process. You can rely on our in-house expertise to ensure your project is a stunning design that's built right.
Here are some curved glass measuring tips and bent glass glass design terms to help get you started.
Every piece of curved and bent glass that we manufacture is completely custom to your unique specs.
We start by building a comprehensive quote based on your curved glass design and application. Once you're ready to move forward with us, we need to obtain the templates from which your curved glass will be produced. For smaller projects like cabinet doors and curved glass windows, we typically ask for a frame or a tracing of the curvature we need to produce.  This can easily be done on coroplast or cardboard, or you can provide the broken glass we're replacing. For larger projects like curved glass staircases and railings, we require 2D AutoCAD drawings in DXF or DWG format*. For projects like curved glass boat windshields and car windows, we require a physical template or a full-size 3D drawing.
*If you cannot produce these drawings, we'll do them for you and get you to approve them before we go into production.  Onsite 3D laser measuring and drawing packages are also available for larger, more complex jobs requiring extra precision.
During the next step in production, we take the curvature for each piece and building a custom mold to match the desired shape. As part of our value add, we can store a mold for up one year making it easy for you to replace pieces as needed.
See below for a list of helpful terms for measuring curved glass.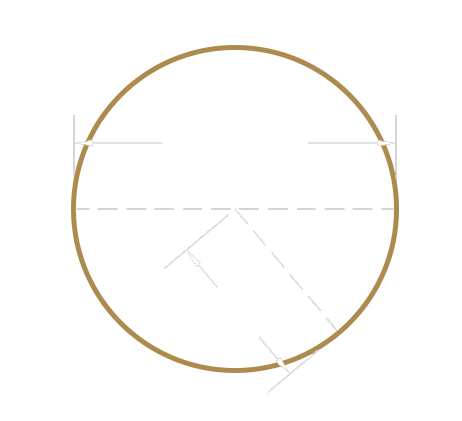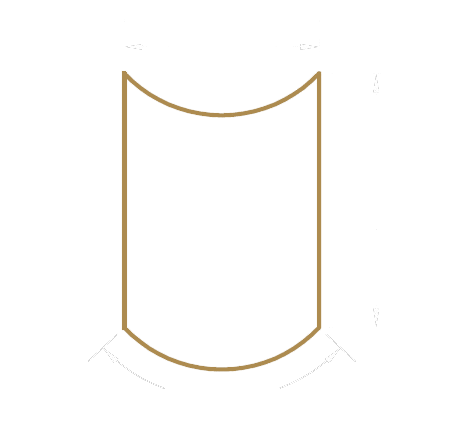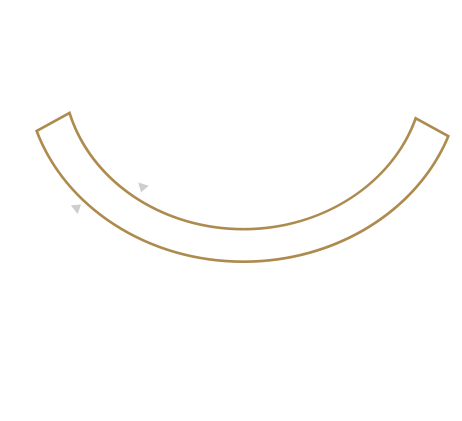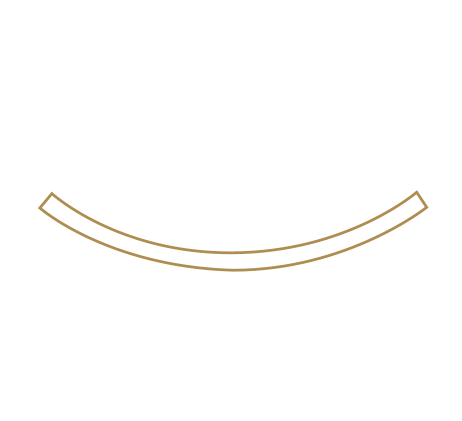 When specifying a radius, always specify which surface the radius is being measured to. If unsure, measure it to the center of the surface(s).
Diameter: The distance across a circle
Radius: Half of the diameter
Height: Straight side of the glass
Depth: at a 90 degree angle, the distance between a flat surface and the mid-point of the bend
Coastal Curved Glass manufactures the vast majority of our glass in our Vancouver warehouse through our highly trained and experienced team. There are however some jobs that we choose to source from an industry partner as the requirements are either outside our production capabilities due to size or volume requirements.
Although we can produce curved glass that's up to 1" thick, it's important to note that the thicker the glass and the tighter the curve, the more chance there is for optical distortion. We work with you to review your design and recommend the best option for safety and optical quality.
We are proud to be named the exclusive North American supplier for one of the leading European manufacturers of curved glass. This partnership allows us to provide you with the local support you require when working on complex, large-scale jobs. This can include onsite measurements and glass patterns, the handling of all communications to ensure deadlines and local building code requirements are met, invoicing, shipping, delivery and even installation.
In-house production specs:
Glass Thickness: 2 – 24mm

Glass Sizes: Minimum 1" x 1", Maximum 90" x 155"

Minimum radius: 3"

Glass Type: Annealed, Laminated, Chemically Strengthened, Insulated Units

Features: J and S shape bends, anti-reflective glass, non-radius curved glass, spherical bends, switchable glass, sandblasted glass, screen-printed, Low Iron (ultra clear), LowE (energy efficient), images laminated in glass, glass tints or interlayers of any color
Partner production specs:
Glass Thickness: 2 – 24mm

Glass Sizes: Maximum 110" x 228" (tempered),
Maximum 80" x 165" (tempered + laminated)

Minimum radius: 18"

Glass Type: Tempered, Laminated + Tempered,
Heat Strengthened, Insulated Glass Units

Features: Jumbo glass, digitally printed frit, laser etching
Contact us now to learn more
We have many valuable partnerships worldwide that allow us to offer the widest variety of custom curved glass in North America. We are proud to always offer our clients a solution, for even your most unique and demanding projects